The Holy Spirit has uniquely gifted each follower of Jesus for service within the Body of Christ, and we want to empower you to serve in a role that's life-giving and Kingdom-building. Check out ministry areas and fill out the contact form below to let our staff team know which interest(s) you. A staff person will get in touch with you to tell you about specific opportunities available in the area(s) that interest you and to learn about your interests, gifts and experience.
Singers • Musicians • Photography • Drama
Sound • Lighting • AV operation • Video
Greeters • Ushers • Info Desk hosts
Prayer ushering • Prayer Chain • Intercessory prayer
Greeters • Room helpers • Teachers • Baby rockers • Toddler chasers
Hospitality • Small group leaders
Event set-up and clean-up • Drivers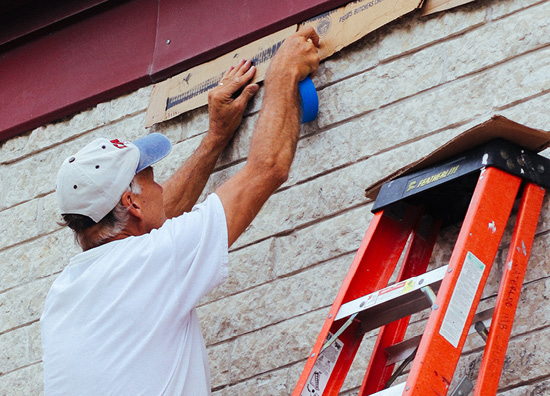 Painting • Light-duty construction • Landscaping
Special events • Food prep • Food service
Looking for opportunities to engage in local and global outreach?
Current Opportunities
Below are specific areas in which we are in need of people who want to minister to our community and neighbours. Consider these serving opportunities to make a difference in the lives of others, while also being personally transformed!

Barnabas Missions: Girls Connect
Girls Connect, a Barnabas Missions initiative, is an opportunity where you can positively impact the lives of 4-5 girls and be changed yourself! We are seeking volunteers that will meet weekly to build friendships with girls in our local community, volunteer together and express God's love to each of them, all the while being forever changed yourself. Join the journey and help make this possible for girls who are waiting to join a group this Fall! Contact Stefanie Macgregor to get connected.
Wellness Team
Provide care, support and friendship to WMB seniors, widows and those in isolating life circumstances to help them maintain connections and relationships with the WMB Church community. We invite you to share your gifts of love, compassion and discipleship with those who need it most. Please contact Marlene Goerz to volunteer.
Rides for Seniors Program
We have an increasing number of seniors who could use a ride to church (or a walk over from Pinehaven) on Sunday mornings and Seniors Ministry events so that they can participate. If you can be involved as a coordinator or volunteer driver/walker, contact Gareth Goossen.